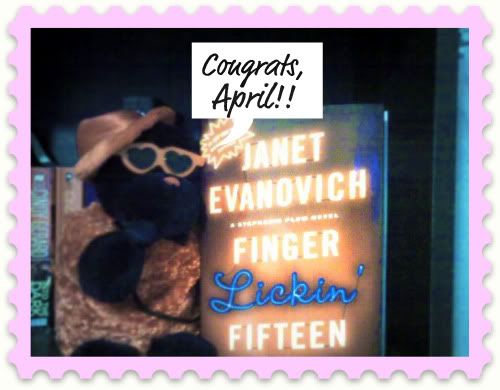 On behalf of Buttercup and myself, we'd like to announce the winner of the October Giveaway.

*ahem*

Congratulations April of Good Books & Good Wine!!!! You'll receive Finger Lickin' Fifteen and Love Overboard by Ms. Evanovich.

And thank you all so much for entering! The book recommendations were fabulous! Be sure to check back on November 1st for the next one!



Life is hectic, so I don't have much to update on. I'm reading The Sign for Drowning by Rachel Stolzman & Wake by Lisa McMann. Both are pretty fabulous right now.

Right. So, I have homework waiting for me. I gotta get that accomplished.

Happy reading everyone!

Congrats again, April!